One year ago we started Andy's Paw Prints with a few things in mind. We wanted to name the business after our rescue Andy. So Andy's Paw Prints was born for the following reasons.
#1 To create custom pet portraits for people at a price that most people could afford. Why? Because 5 years ago my beloved pet passed away and I contacted an artist to render a portrait of her. Unfortunately the portrait started at $1200 and there way no way I could afford it. It made the hurt over the loss of my pet even more painful but there was nothing I could do but accept it.
#2 To donate a portion of our profits from every purchase to help animals in need. Why? Because I know their needs are excessive and every dollar makes a difference. We wanted to do something to help.
One year ago we had one shelter that we were partnering with and today we are partnering with more than 130 shelters! We knew we could not give to the shelters as much as we wanted so creating Andy's Paw Prints brought our love for animals and art together in one and allowed us to create special keepsakes for people and help animals in need at the same time. Such a win, win for everyone!
We both work other jobs but share a love for animals and art. We hope that our love of creating custom pet keepsakes and helping animals in need continues to grow so we can continue our mission to help more and more animals. Tim and I invest a lot of time and effort in the fine details of what we do to make every portrait special.
We accept any and all shelters, rescues and animal organizations that want to partner with us. If you know of one that you would like to recommend please post it on our Andy's Paw Prints Facebook page or email us at Sherry@AndysPawPrints.com and we will gladly reach out to them. We accept both US and International partners.
As part of our anniversary celebration the top 10 shelter / rescue partners with the most paid orders from March 1 to March 30, 2015 will receive 30% of our profit on donations to their shelter.
Also the person with the most comments and shares on their before and after picture from their March purchase will receive a Free 11oz coffee mug with their pet's picture on it. COMMENTS and SHARES must be on your image on our Andy's Paw Prints page to qualify for the free mug.
Thank you for following Andy's Paw Prints and following us on this journey. Please share our page and help us grow so we can help more animals in a need. Thank you for an amazing first year!
In closing we would love to share some of the way our clients display their portraits from Andy's Paw Prints.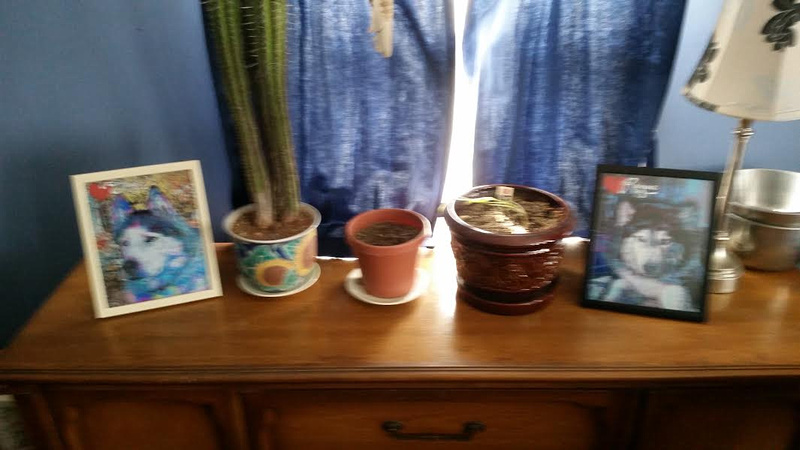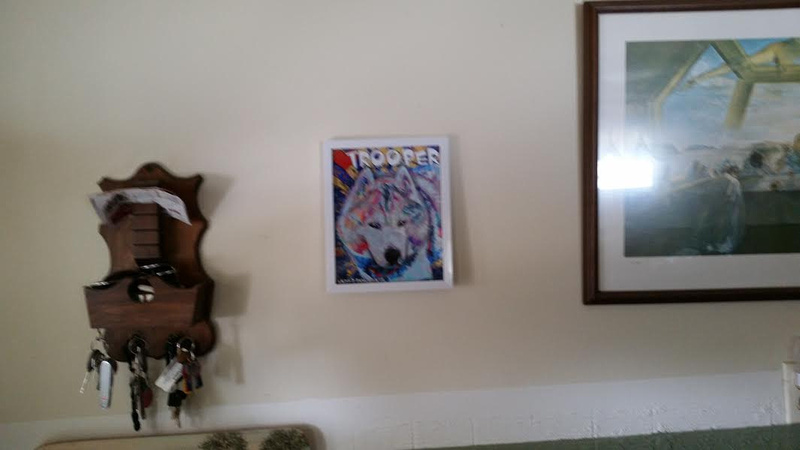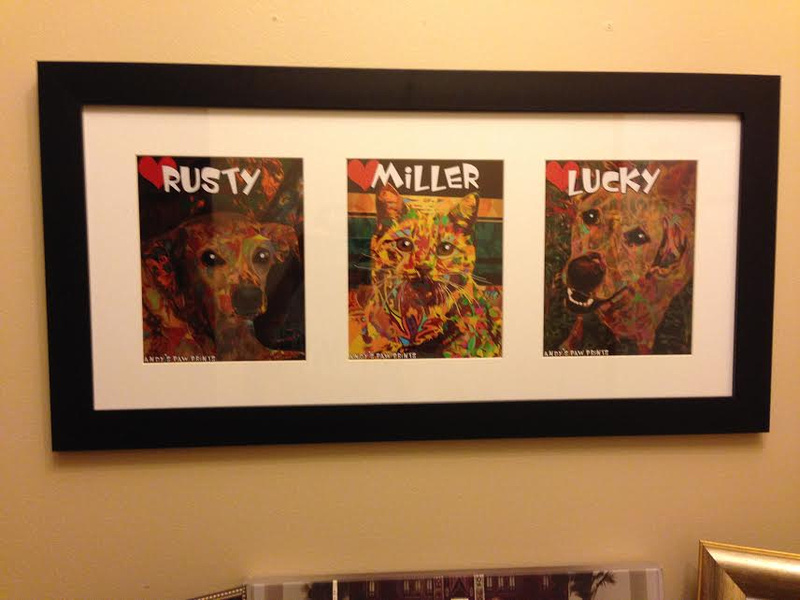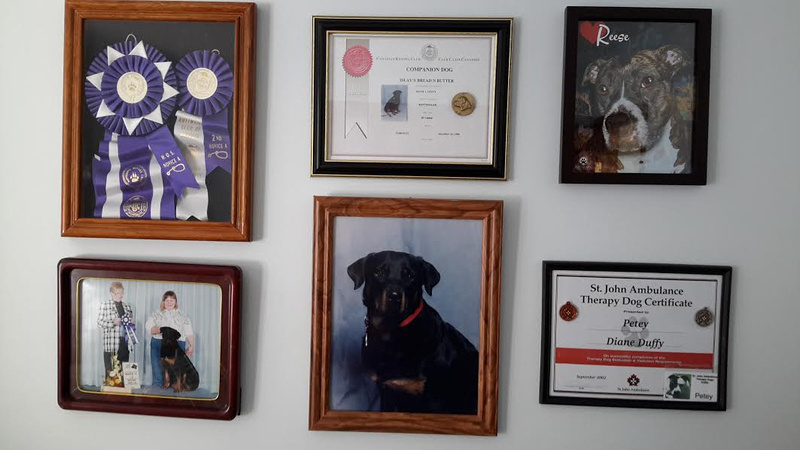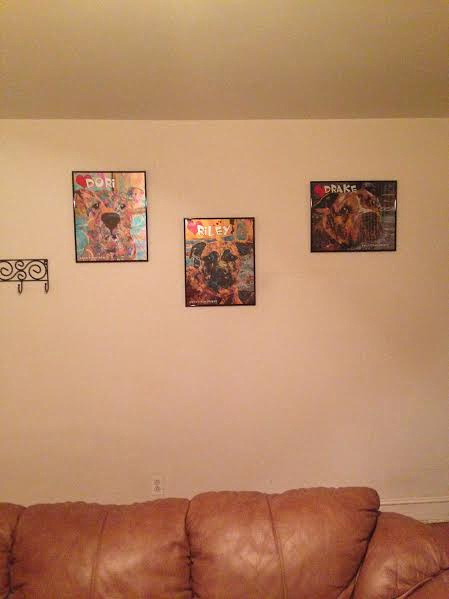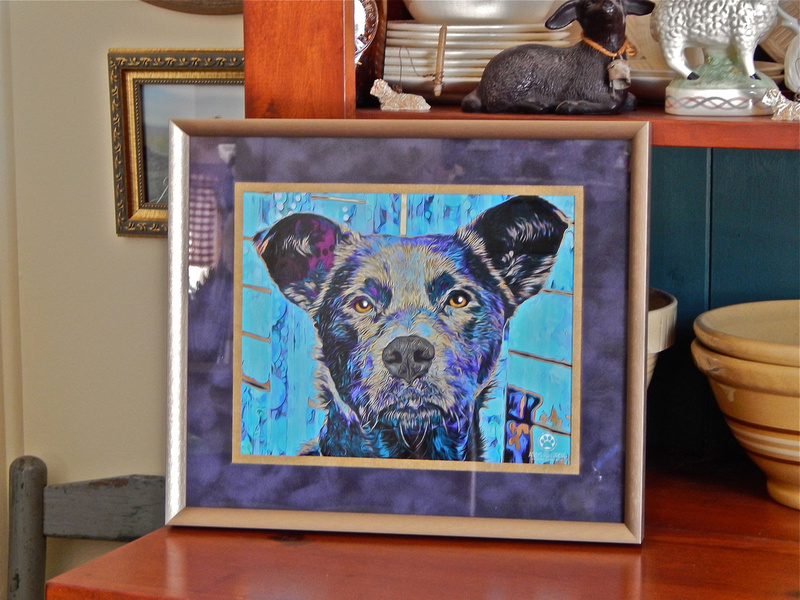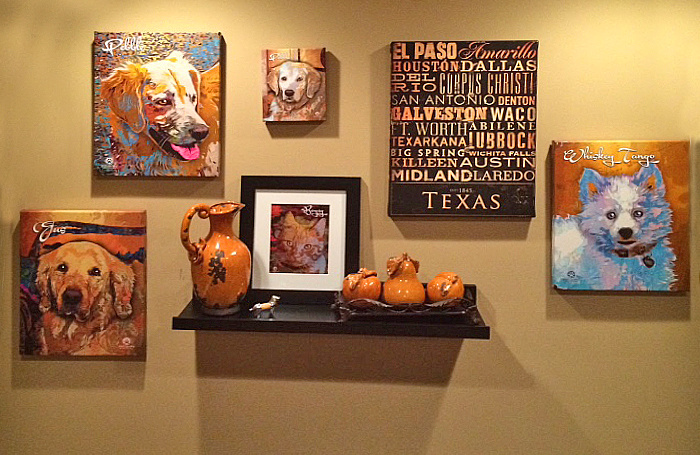 Thank you for sharing this journey with us!
Tim and Sherry Wemple
Andy's Paw Prints ~ We create and we donate to help animals in need